About Liquid Kangaroo
Liquid Kangaroo started in the summer of 2014 when I made the decision to document the process of selling and donating everything I owned so that I could purchase a sailboat to travel the world. At 29 years old, I went to work downsizing from my 4 bedroom home in Agoura Hills, CA. I also chose to dissolve my successful software development company and return to my former life as a freelance programmer / videographer / photographer / producer / whatever-makes-money. With the house sold, I bought a sailboat over the internet, packed up my bags and moved aboard in Virginia in the dead of winter.
The summer of 2015 was spent getting S/V Mischief ready for my first trip down the ICW to Florida and in November 2015, I cast off my lines and started heading South. This trip served as a great shakedown cruise aboard my new vessel. Alot was learned about myself and Mischief, and it helped to acquaint me with all of her systems.
In June of 2016, I made the decided to return to California with Mischief in tow. I am now going to be sailing around and exploring the West coast while I prepare the boat --and myself-- for a long circumnavigation around the world, starting from my home town. I wanted to prepare for this new journey close to friends and family. Who knows what the future holds!
I want to freely provide quality content that allows you to experience my journey, and the world, through artistic creations and written pieces. I hope to eventually evolve this into a community of adventurers, by finding like-minded others along the way who also wish to share their unique expressions of travel. It's a big world out there, and I have only taken my first steps.
Peace & Love,
JT
Licensing
All work displayed on Liquid Kangaroo is licensed under a Creative Commons Attribution-NonCommercial 4.0 International License.
If at any time you would like to obtain the raw source files of any site content for your project, please get in touch and we can send them over to you.
There is also much more content than what you see available for licensing. Permissions beyond the scope of this Creative Commons license may be obtained from [email protected].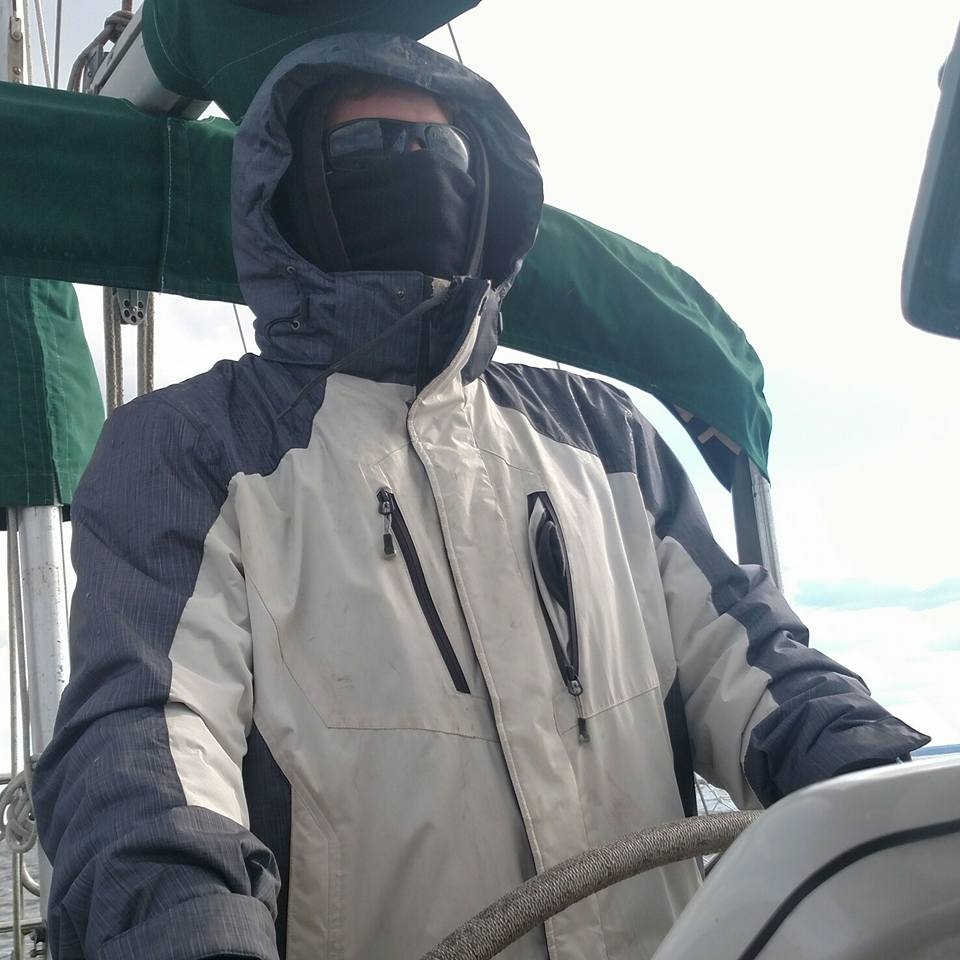 JT has backgrounds in electronics engineering, software development/engineering and video production. He has always had a great love for the outdoors and the ocean in particular. His enthusiam for sailing, long distance backpacking and survivalism fuels his passion for traveling and adventure.
Mamba is a purebred Doberman who was rescued though a private party around a year old. Mamba thinks he is human. His calm demeanor warms hearts everywhere we go. Do not let his size or your pre-dispositions scare you, my best friend is nothing more than a gentle giant.